We are a well established company specializing in:
Wholesale and Retailing of Orchid Plants and Seedlings.
Supplies of orchid planting needs such as fertilizers, insecticides and pots.
Cultivation of Orchid Plants from Seedling to Blooming Size.
B
elow are some site views of our farm.
Main Entrance to our farm.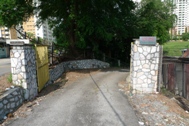 Indoor and outdoor views of our farm.